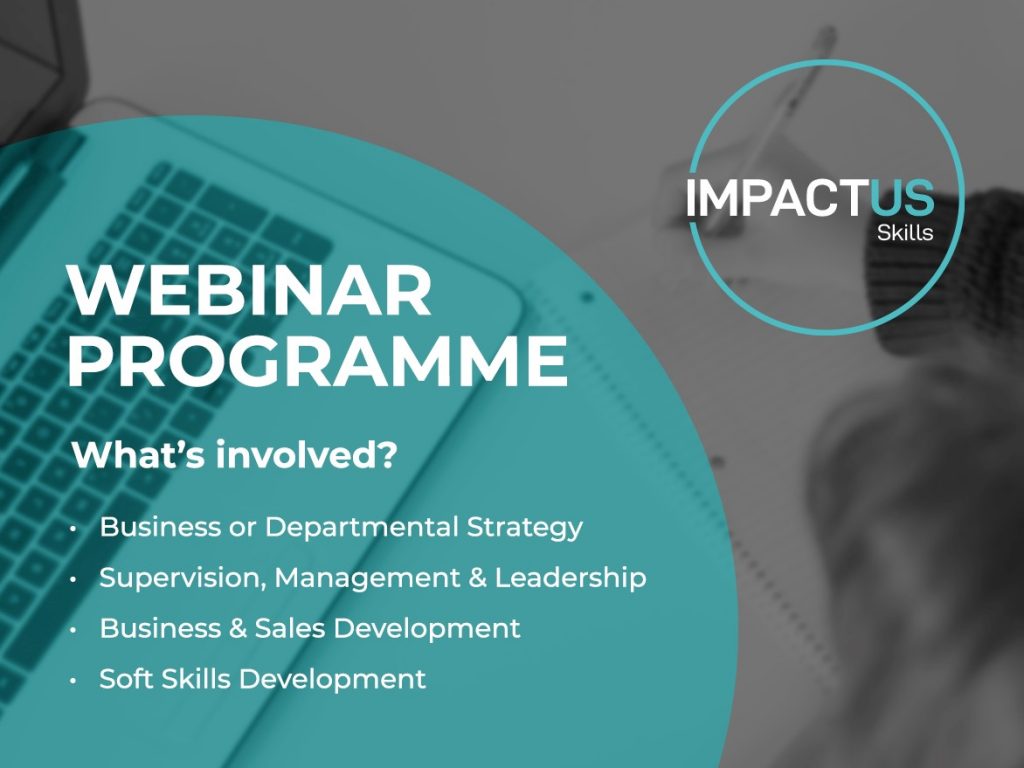 The following is the headline list of all Bite-Sized Webinars that are available from IMPACTUS Group. Many are available as "open access" webinars on set dates and times during the COVID19 outbreak but all are available as 100% tailored webinars for in-house delivery during the same period.
In-house delivery ensures maximum audience engagement and impact as the content will be tailored to the audience, whereas "open access" content is by its very nature, is more generic and therefore less direct on an individual business by business basis.
We cover 4 main areas of development, all of which qualify for any CPD scheme you may be operating in terms of hours registered and pints allocated.
These 4 main areas are;
Business or Departmental Strategy
Supervision, Management & Leadership
Business & Sales Development
Soft Skills Development
The IMPACTUS Group Bite-Sized Webinars run for 90 minutes and are interactive and participatory in design and delivery. Whilst little can replace the delivery of such content in a either a classroom or at a conference, we have worked hard to replicate as best we can the experience and the impact typically delivered by our team.
Watch out for notifications via LinkedIn of the "open Access" webinar dates and times – please connect with Nick Bramley, CEO of IMPACTUS Group if you are not already connected to see each notification.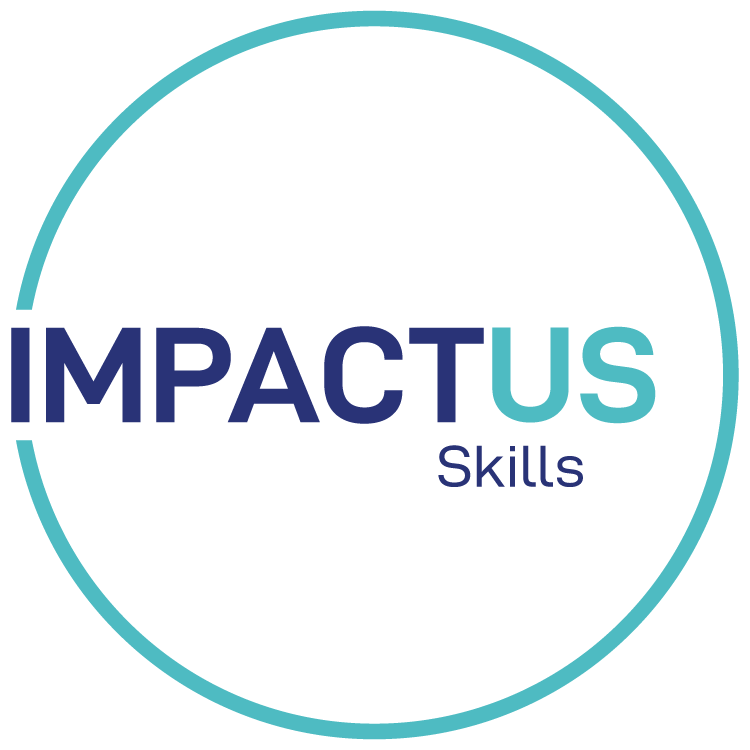 In-house webinars can be delivered at any time to suit the client and the client team(s). For any tailored in-house requirements, please contact IMPACTUS Group directly.
Business or Departmental Strategy
Strategic Thinking & Decision Making
Creating a New Business or Department Strategy
The Impactful Marketing Strategy
Linking Marketing to Sales
Creating Strategic Growth Campaigns
Your People Development Strategy
Creating a Cohesive Culture
Maximising Your Customer Journey
Supervision, Management & Leadership
Management v Leadership
Develop Your New Supervisor
Develop Your New Manager
Your Leadership Style – It Matters
Developing & Managing Talent
Create & Manage High Performance
The Art of Effective Communication
Inspiring Others
Goal Setting & KPI Management
Managing Remote Teams
Managing a Changing Landscape
Personal Effectiveness
Captaining Your Team
Managing Collaborative Projects
Stakeholder Management
Creating a Coaching, Mentoring & Developmental Culture
Business & Sales Development
The Psychology of Sales
It Starts With Your Strategy
Prospecting for New Business
Creating an Effective Sales Campaign
Make Your Pitch Compelling
Creating & Managing an Effective Sales Pipeline & Funnel
Welcome & Manage Objections
Manage & Maximise Your Margin
Closing More Business More Often
The Power of the Telephone
Convert Inbound Calls to More Sales
Running an Effective SKPE Call
Running an Effective Client Meeting
How to be an External Sales Rep
Key Account Management Tactics
Customer Growth Initiatives
Soft Skills Development
Build Confidence in New Sales People
Create a Motivating Sales Culture
Effective Use of LinkedIn
Networking Skills & Confidence
Maximise Your Exhibition Performance
High Impact Presentation Skills
Keynote & Conference Speaking
Personal Brand, Professional Impact
The Power of Influence
Understand & Motivate Your Customers